THE LATEST | YOUTUBE
Wild Woman | A Daring Act of Rebellion
This is my short film about the WILD WOMAN archetype, a fierce and captivating figure, an embodiment of untamed spirit and primal wisdom. Tap into the raw, untamed, and fiercely independent spirit that resides within every woman. This is my call to women to rise.
WATCH NOW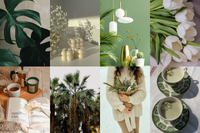 welcome to sea of solace
We're thrilled to have you here. I created this platform with a deep-rooted intention: to offer comfort, nurturing, compassion, and healing for souls navigating their most challenging hours. Whether you're facing an existential crisis, enduring a dark night of the soul, or simply seeking refuge from the often tumultuous world we live in, you've found a haven.
Mari Berlin xox
start here