All products featured on SEA OF SOLACE were carefully curated.

When you buy something through our retail links, we may earn a small affiliate commission at no extra cost to you.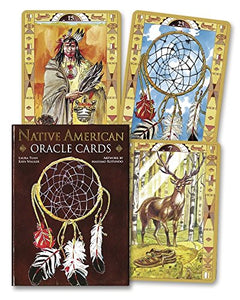 Author: Rotundo, Massimo
Tap into the collective imagination of Native American inspired imagery and symbols. The stylized artwork in this exciting deck provides a unique entry into your own spiritual work. From divination to journeying between worlds, this oracle is sure to help you understand more about yourself and the nature of our world.