All products featured on SEA OF SOLACE were carefully curated.

When you buy something through our retail links, we may earn a small affiliate commission at no extra cost to you.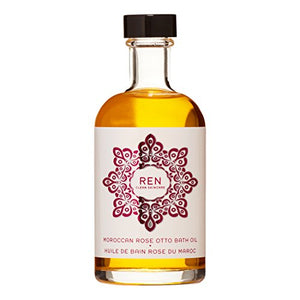 Relaxing, pampering, rose oil infused bath oil.
A bath oil for all skin types designed to calm the mind and soothe the skin. A few drops of this rich oil in your bath is enough to de-stress, leave the day behind and soothes dry skin. We use thousands of rose petals in our oil, which means you get to benefit from skin delicately fragranced with their heavenly scent.